Size Info
Size Info
| | | | | |
| --- | --- | --- | --- | --- |
|   | Size | Chest | Waist | Hips |
| XS | 0-2 | 32"-33" | 24"-25" | 34"-35" |
| S | 4-6 | 34"-35" | 26"-27" | 36"-37" |
| M | 8-10 | 36"-37" | 28"-29" | 38"-39" |
| L | 12-14 | 38"-40" | 30"-32" | 40"-43" |
| XL | 16-18 | 40"-42" | 34"-36" | 44"-45" |
| 2XL | 20-22 | 44"-45" | 38"-40" | 46"47" |
| 3XL | 22-24 | 46"-48" | 42"-44" | 48"-50" |
Kan Can Denim 
| | | |
| --- | --- | --- |
|  Size | Waist | Hips |
| 0/23 | 23" | 34" |
| 1/24 | 24" | 35" |
| 3/25 | 25" | 36" |
| 5/26 | 26" | 37" |
| 7/27 | 27" | 38" |
| 9/28 | 28.5" | 39.5" |
| 11/29 | 30" | 41 |
| 13/30 | 31.5" | 42.5" |
| 15/31 | 33" | 44" |
Shoe Size Info
| | |
| --- | --- |
| 36 |  5.5 |
| 37 | 6 |
| 38 | 7 |
| 39 | 8 |
| 40 | 9 |
| 41 | 10 |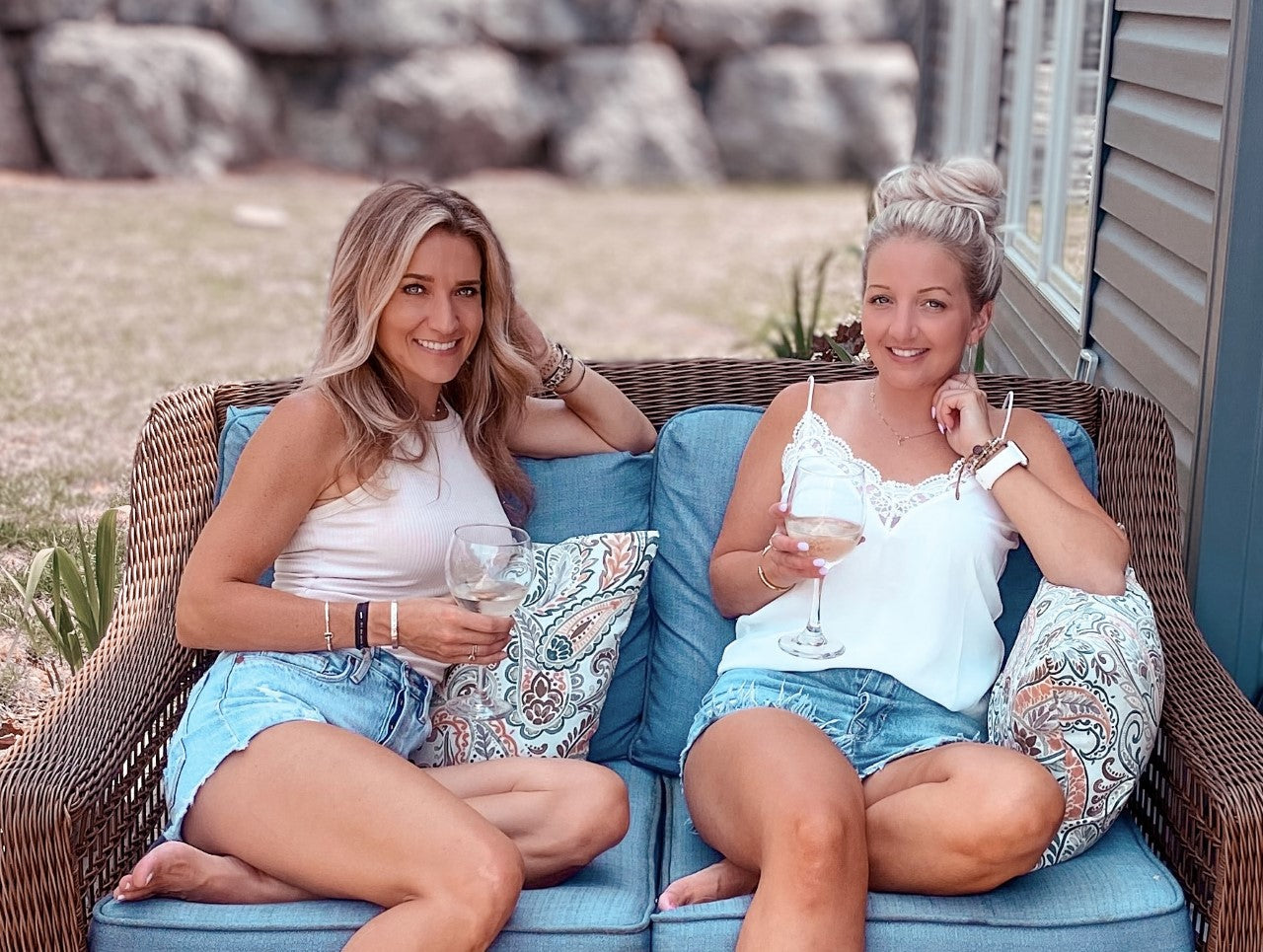 We took a chance on ourselves, and the best part is—we get to take this journey together.  We remain inspired by all the wonderful women ahead of us who took the same leap and appreciate all that God has provided to get us to this very moment. All the best to you, friends. 
Thank you for joining us on our adventure!
Choose happiness.
Chase your dreams.
Embrace the journey.
xoxo, Kris & Crys